Viva Vale - Valentino Rossi 2018 Yamaha fine art print by Billy
Limited Edition Giclée of 500 copies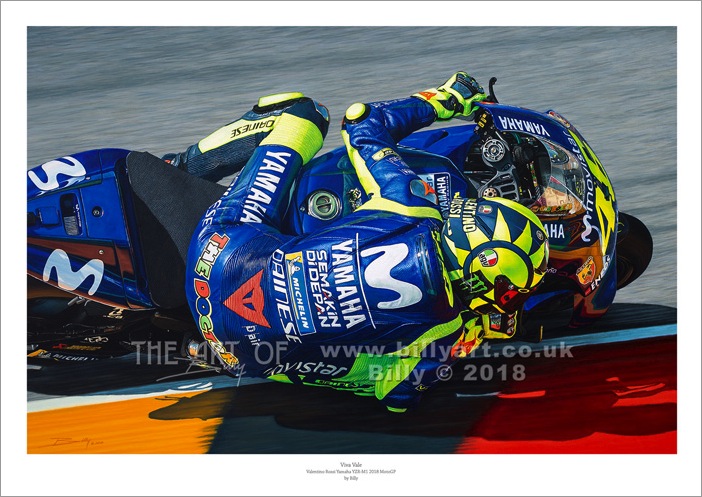 This limited edition print of 'The Doctor' Valentino Rossi is a giclée print on archival matte art paper using Ultrachrome K3 inks
Viva Vale. Valentino Rossi 2018 MotoGP limited edition giclée fine art print by Billy

This limited edition of 500 Giclée fine art prints of Rossi riding the 2018 Yamaha YZR-M1 MotoGP race bike is taken from Billy's oil on linen canvas painting.

Prices are A4 £25, A3 £35 and A2 £45 which includes post and packing for UK orders (*plus £11-15 for international orders)

---
A few folks have had difficulty using the Cart Button. They have used instead this direct payment feature
PayPal.Me
Image on the right.

Here you can send the payment for a print direct along with your postal information.

Simply enter the amount for example £35 for UK A3 or £50 for International A3 and put a note in for 'A3 Rossi' in your order. Thank you.

Watch the Rossi Oil Painting full timelapse video. Details of the VR46 painting below the Video.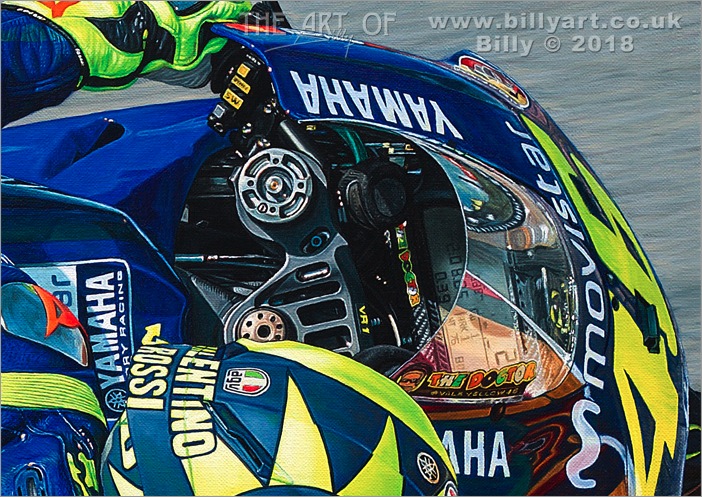 Detail of Rossi's Yamaha YZR-M1 dashboard from Billy's oil painting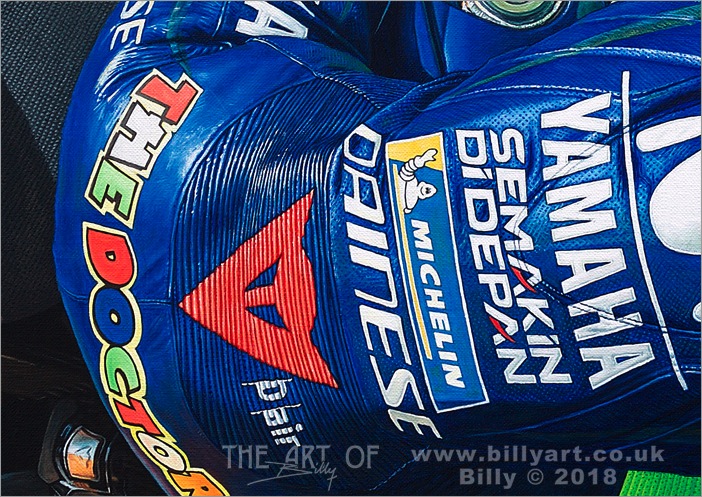 Detail from Billy's oil painting of the back Valentino Rossi's 201Dainese leathers.
---
Valentino Rossi 2013 Yamaha M1 Cartoon fine art print by Billy
- 46 - The Doctor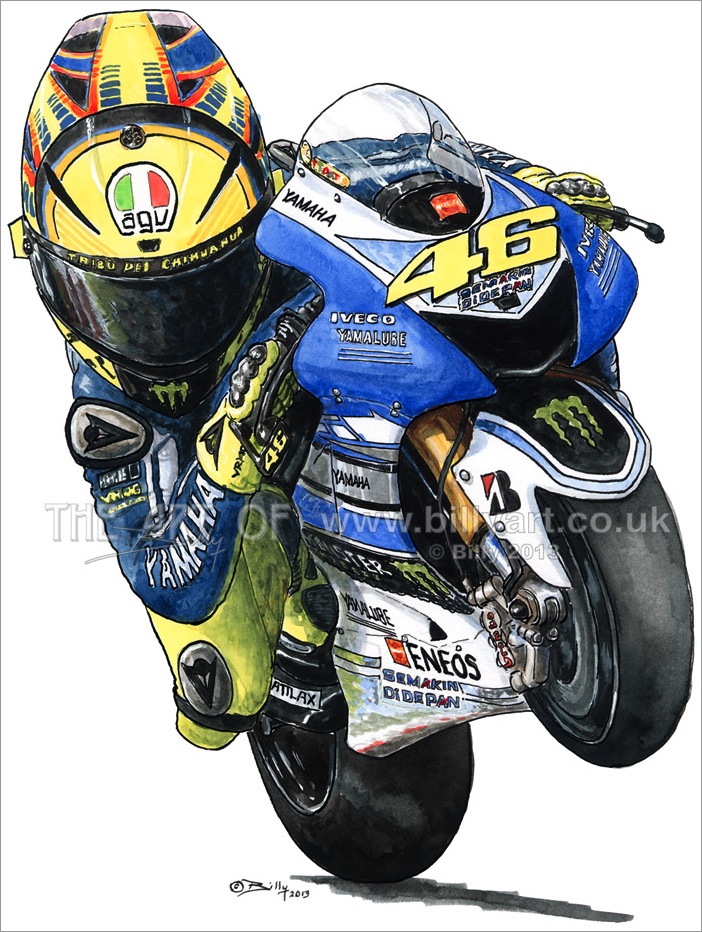 This open edition print of 'The Doctor' Valentino Rossi is a giclée print on archival matte art paper using Ultrachrome K3 inks
Valentino Rossi open edition giclée fine art print by Billy.
This cartoon art by Billy of Rossi 'The Doctor' riding the Factory Yamaha M1 MotoGP race bike in the 2013 MotoGP championship is available in sold out
Vale, also known as the GOAT (Greatest Of All Time), has been rejuvenated in MotoGP in 2013 with podiums and so far his 80th GP win.

If you wish to purchase more than one print internationally then please
contact Billy
and a single paypal invoice with the total price and one shipping fee can be sent to you.
The Art of Billy watermark does not appear on the fine art print
s
---