Shane 'Shakey' Byrne
2016 British Superbike Champion Fine Art Print by Billy
Limited Edition Giclée Print
Available in A4 £25(297x210mm), A3 £35(420x297mm) and A2 £45(594x420mm)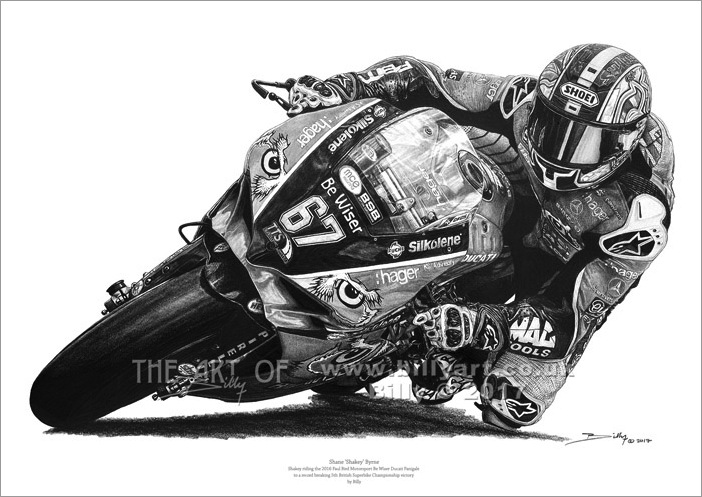 Shane 'Shakey' Byrne limited edition of 100 fine art prints by Billy.

This brand new limited edition fine art print of Shakey taken from Billy's pencil drawing shows Shane riding the 2016 Paul Bird Motorsport Be Wiser Ducati Panigale in the British Superbike Championship. Shakey made BSB history by winning the British Superbike Championship for a 5th time on the PBM Ducati.

The print is available in A4, A3 and A2 and is embossed and signed by Billy.

Prices are £25, £35, and £45 respectively and includes post and packing for UK orders (*plus £11-15 for international orders)


This limited edition print of Shakey on the Ducati is a giclée print on archival matte art paper using Ultrachrome K3 inks and each print is signed by Billy.

Prints 1 - 81 and 100 have already gone
Watch the Shakey Byrne 2016 BSB Drawing timelapse

Below are details from the Shane Byrne 2016 BSB Champion Drawing.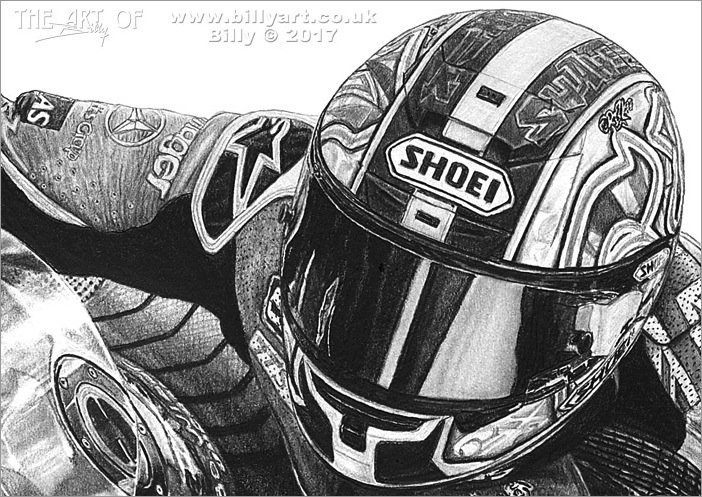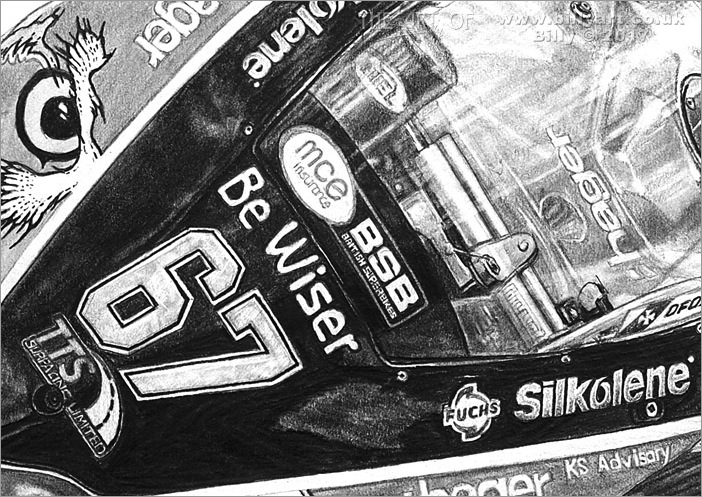 ---
Shane 'Shakey' Byrne 2012 MCE British Superbike Champion
By Billy
.
Available in A4 £12
(297x210mm)
, A3 £18
(420x297mm)
and A2 £25
(594x420mm)*

This is a brand new open edition fine art print of Shane Byrne riding the Rapid Solicitors, Silkolene, Paul Bird Motorsport Kawasaki ZX-10R superbike to overall victory in the 2012 MCE British Superbike Championship. This open edition print of Shakey is a giclée print on archival matte art paper using Ultrachrome K3 inks and each print is signed by Billy. The fine art prints of BSB champion Shakey are taken from Billy the artist's A4 pen & ink, watercolour and gouache painting.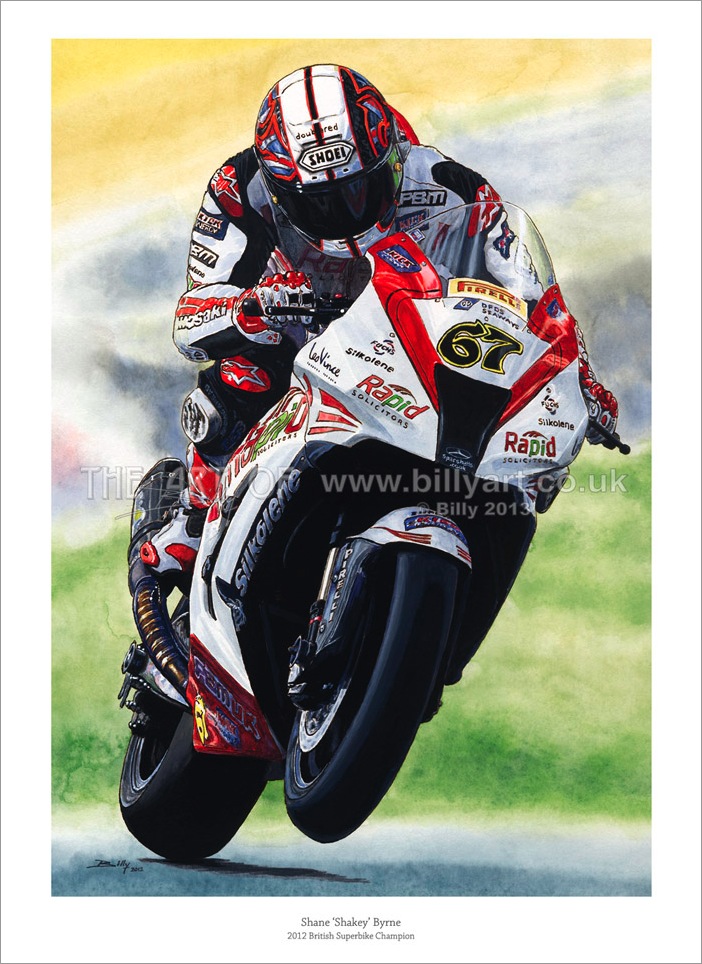 ---
'Shane Byrne'
by Billy
,
A4
(297x210mm)
. FREE UK POST

Limited Edition of 100

SOLD OUT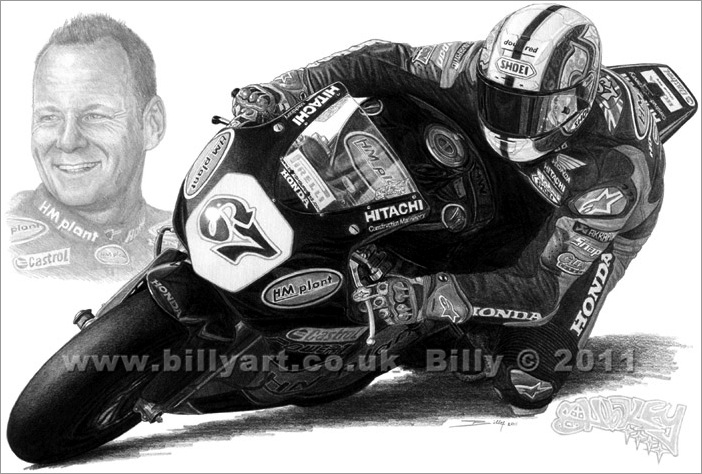 The billyart watermark does not appear on the Shane Byrne print
This limited edition print of Shane 'Shakey' Byrne riding the HM Plant Honda Fireblade in the 2011 MCE British Superbike Championship by Billy is art and not a photograph. The drawing of Shane Byrne took Billy about a week to complete and would make a great addition to any Shane Byrne fan's collection. The Shane Byrne limited edition print riding the HM PLant Honda is of 100 prints signed and numbered by Billy and has worldwide shipping included in the price.

---

*These stunning fine art prints of Shakey have free UK Post and Packing. International orders are £10-13 dearer and I will use Royal Mail 'Airsure' or 'International Signed For' to ship them. Simply use the drop down button above to select the print you require from either the UK or International prices.
If you wish to purchase more than one print internationally then please
contact Billy
and a single paypal invoice with the total price and one shipping fee can be sent to you.
---