Jorge Lorenzo 2010 Moto GP World Champion

Limited Edition Print of Jorge Lorenzo Avaialble Now. Edition of 150 SALE £12 each With Free UK Post.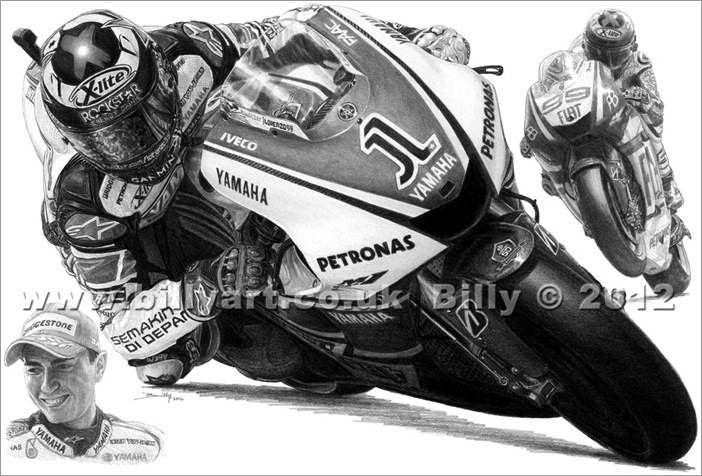 Watermark does not appear on the Jorge Lorenzo Fine art print by Billy
Jorge Lorenzo, the 2010 and 2012 MotoGP World Champion on the 2009 and 2010 Yamaha M1 Moto GP race bike. Taken from the pencil drawing by Billy

The 2010 M1 and Jorgel Lorenzo are decked out in the Yamaha Factory 50th Anniversary decals.