Another Senior Moment
John McGuinness 2015 Senior TT fine art print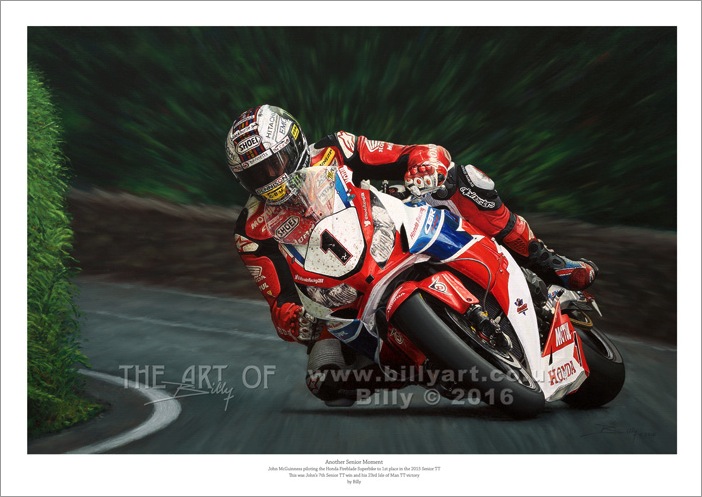 This limited edition print of John McGuinness is a giclée print on matte art paper using archival inks
Another Senior Moment
John McGuinness 2015 Senior TT by Billy.
This art by Billy of John McGuinness riding the Honda Fireblade Superbike on his way to winning the 2015 Senior TT is taken from his oil on linen canvas painting. It is available as a giclée limited edition print of 350 in three sizes A4, A3 and A2.
The art shows McPint, The Morecambe Missile, on his way to his 7th Senior TT win and his 23rd TT victory in total.
Prints 1 - 308 and 350 are not available
Prices are £25, £35 and £45 respectively which includes post and packing for UK orders (*plus £11-15 for International orders)
Watch the Full HD Time-Lapse Video below.
Detail close ups of Billy's oil painting of John McGuinness below the video.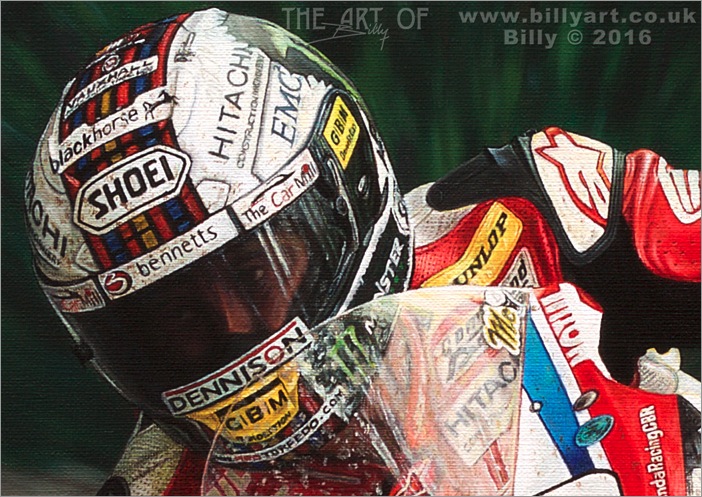 Detail of John's Shoei Crash helmet from Billy's oil painting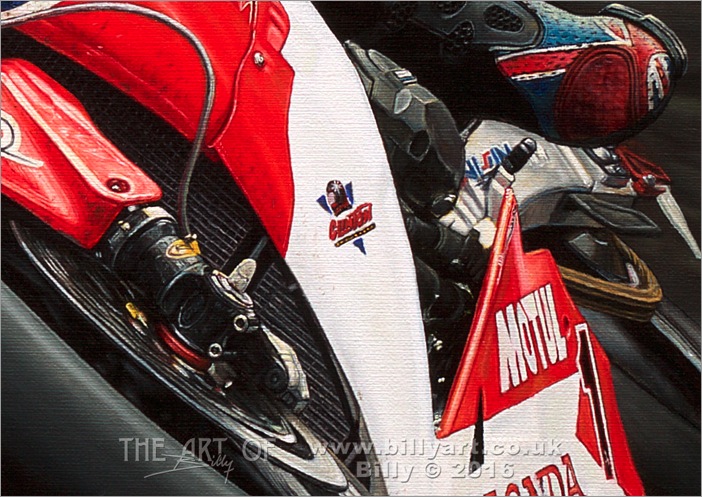 Detail of John's Honda Fireblade Superbike from Billy's oil painting
---

John McGuinness Honda TT Legends 2013 Cartoon fine art print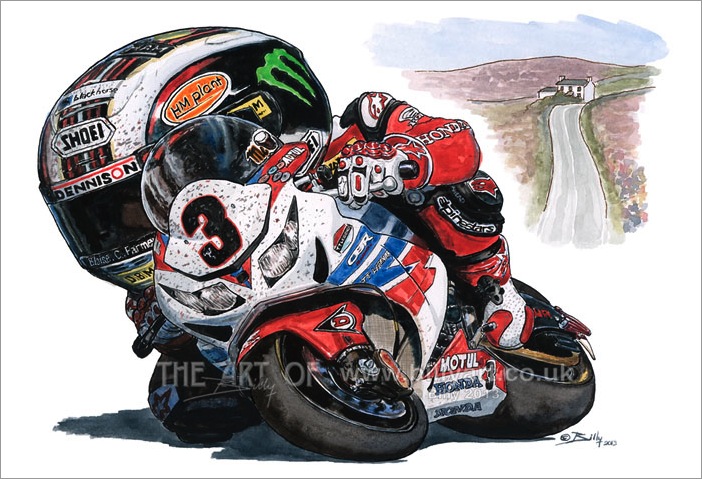 This open edition print of John McGuinness is a giclée print on archival matte art paper using Ultrachrome K3 inks
Sold Out

John McGuinness open edition giclée fine art print by Billy.
This cartoon art by Billy of John McGuinness riding the Honda TT Legends Fireblade Superbike on his way to winning the 2013 Senior TT is
Sold Out
---
Watch the time lapse video of the John McGuinness cartoon art below. Pencil limited edition print below.
---
'John McGuinness'
by Billy
A4
(297x210mm)
. FREE UK POST
Limited Edition of 131, Sold Out

(to match John McGuinness's fastest TT lap of 131.587mph)

This print has free UK post but I use 'Airsure' or 'International Signed For' for international orders so chose UK or international below to purchase the John McGuinness fine art print. If an international buyer wishes to purchase more than one print then please
contact Billy
with your requirements and one invoice with one International shipping fee will be sent to you.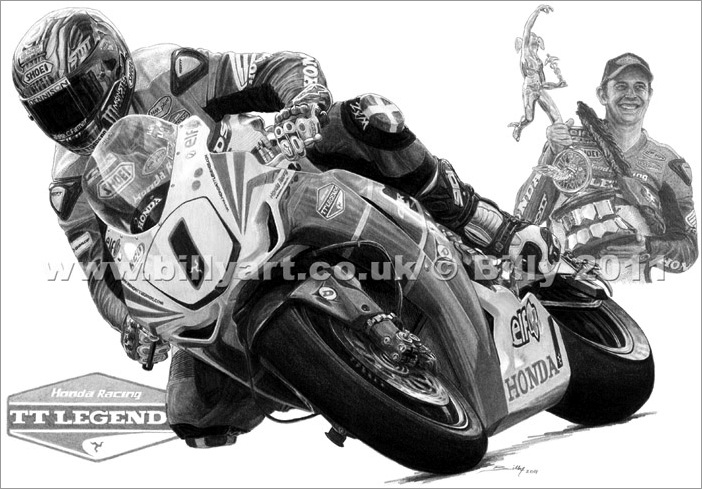 The billyart watermark does not appear on the John McGuinness print
Edition Sold Out

A new print of John will be available in 2015
Contact Billy
if you want to be added to the mailing list to be informed of its release.
---
The finished John McGuinness image above by Billy celebrates John on the way to his 16th and 17th Isle of Man TT victories in 2011 riding the Honda Racing TT Legends Fireblade Superbike. John McGuinness got his 'Sweet 16' TT win in the first Superbike race and then his 17th victory in the blue ribband senior TT race on last Friday of TT week where John clocked a 131.248mph lap. Below the drawing in progress.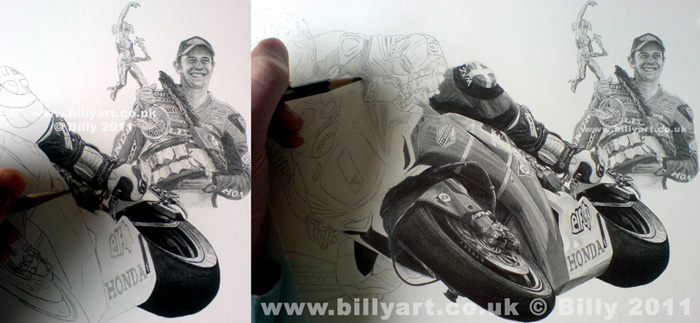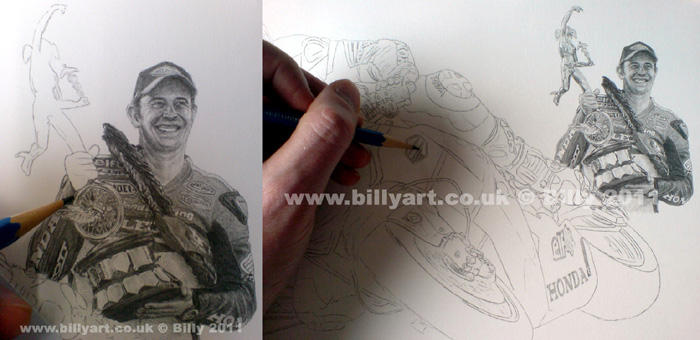 ---