Nathan 'Hitman' Heaney
Pencil Drawing by Billy
Giclée limited edition of 100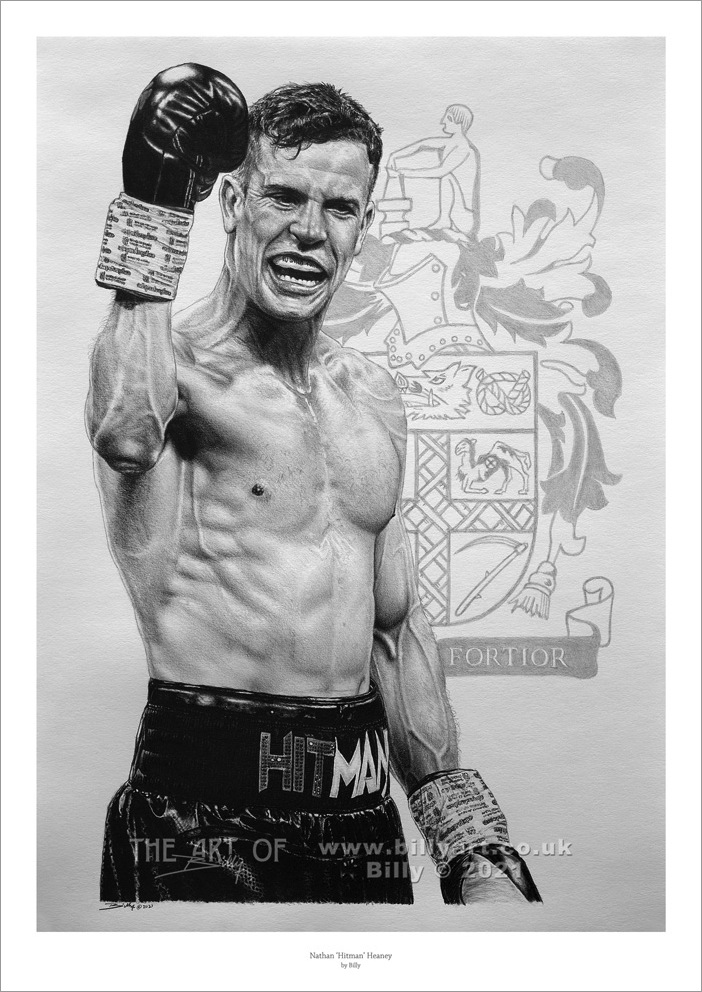 This limited edition print of Nathan is a giclée print on matte art paper using archival inks
Nathan 'Hitman' Heaney by Billy.

This pencil drawing art by Billy of Nathan 'Hitman' Heaney is available in two sizes A4 and A3.
The art shows Nathan, from Stoke on Trent, after his win against Iliyan Markov on 5th June 2021 in Telford. The Coat of Arms in the background is the City of Stoke on Trent's crest which is Nathan's home town and he is also a passionate Stoke City FC fan as well as loving his hometown. Nathan's fans also sing 'Delilah' to him as they do at Stoke City FC.

31 co-signed prints were ordered by 12th September 2019. Nathan will receive £310 for his chosen charity.
Print number 1-33 are not available.

Prices are A4 £25 and A3 £35, A3 is the size of the drawing, THE PRICE includes post and packing for UK orders (*contact Billy for International orders)
*THIS CART BUTTON IS FOR UK ORDERS ONLY
PLEASE
CONTACT BILLY
IF YOU ARE OUTSIDE THE UK
AND WOULD LIKE A 'HITMAN' GICLEE PRINT
POSTAGE IS DIFFERENT FOR MANY COUNTRIES AND
AN E-INVOCE WILL BE SENT TO YOU
Watch the Full HD Time-Lapse Video below.
Detail close ups of Billy's drawing of Nathan below the video.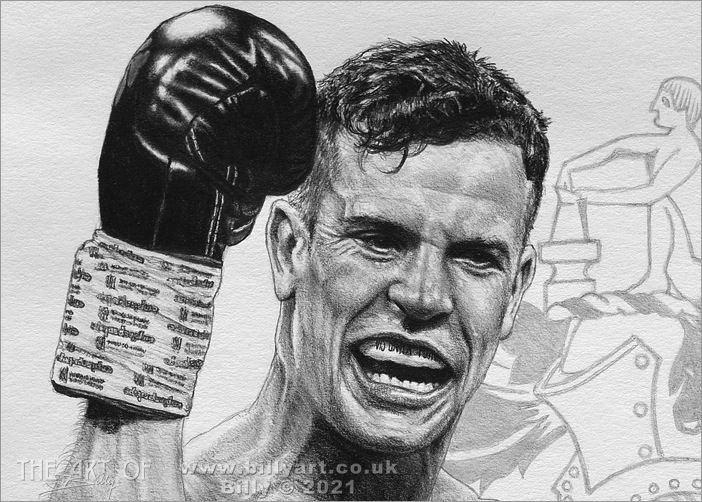 Detail of Nathan's face and glove from Billy's pencil drawing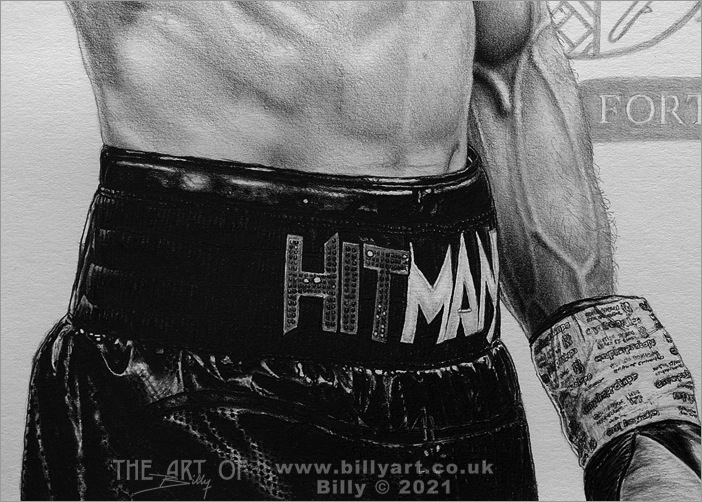 Detail of Nathan's short and glove from Billy's pencil drawing
---