Scott Redding
2019 BSB PBM Be Wiser Ducati Panigale V4 R
fine art print by Billy
Available in A4 £20(297x210mm), A3 £30(420x297mm) and A2 £40(594x420mm)
Limited edition of only 200 copies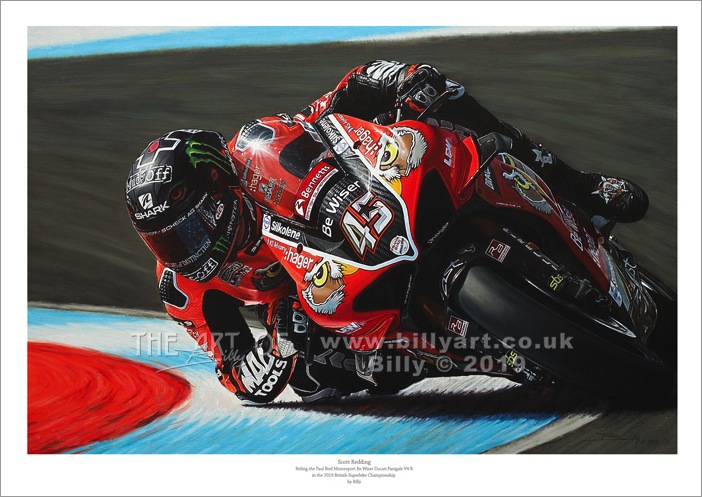 The billyart watermark does not appear on the Scott Redding Fine Art Print


Scott Redding 2019 BSB limited edition fine art print by Billy of only 200 copies and 20 Artist Proofs.

This is a brand new limited edition fine art print of Scott Redding riding the Paul Bird Motorsport Be Wiser Ducati Panigale V4 R superbike in the 2019 British Superbike Championship.

This limited edition print of Scott Redding 45 is a giclée print on archival matte art paper using Ultrachrome K3 inks and each print is signed by Billy. The fine art prints of fans favourite racer Redding Power are taken from Billy the artist's oil on linen canvas painting.

The print is available in A4, A3 and A2 and is embossed and signed by Billy. Numbers 1-11, 13, 14, 19, 21, 22, 25, 30, 44, 45, 46, 54, 77, 100, 145 and 200 and a number of other pre-ordered are not available.
Prices are £20, £30, and £40 respectively and includes post and packing for UK orders (*plus £10-13 for international orders)

Watch the full time-lapse video of the oil painting below.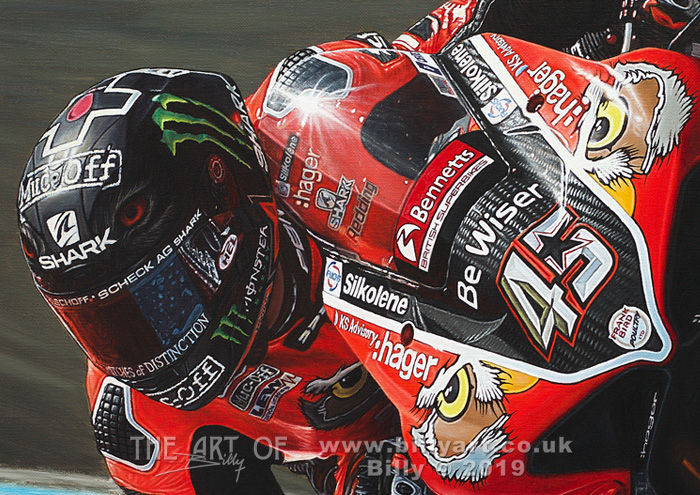 Detail of Scott Redding's Shark Helmet and the Ducati Panigale V4 R from the oil painting by Billy on the Fine Art Print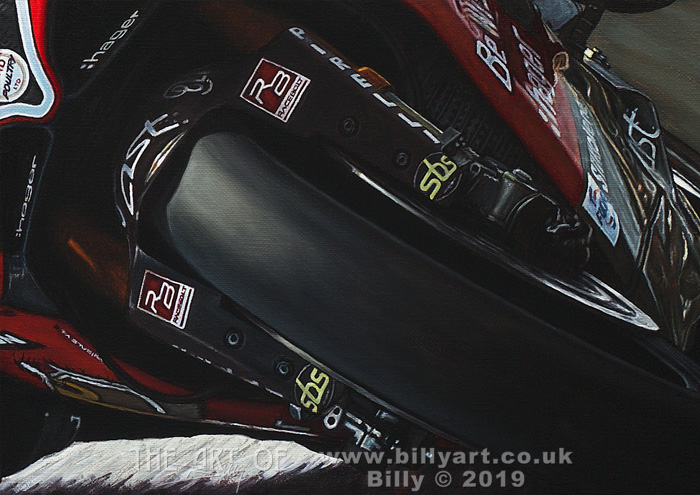 Detail of the Ducati front wheel from the oil painting by Billy of Scott Redding on the Fine Art Print
---