Full Steam Ahead
Michael Dunlop BMW 2016 Southern 100 Fine Art Print by Billy
Limited Edition Giclée Print


Full Steam Ahead - Michael Dunlop 2016 Isle of Man Steam Packet Company Southern 100 limited edition fine art print by Billy of only 200 copies and 20 Artist Proofs.

This is a brand new limited edition fine art print of Michael riding the Hawk Racing BMW S1000RR to victory in the 2016 Manx Gas Solo Championship race.

This limited edition print of Michael Dunlop is a giclée print on archival matte art paper using Ultrachrome K3 inks and each print is signed by Billy. The fine art prints of The Bull are taken from Billy the artist's pencil drawing.
Numbers 1-167, 315, 333 and others have already gone.
Watch the Full HD Time-Lapse Video below.
Detail close ups of Billy's drawing of Michael Dunlop below the video.
---

Watch the Michael Dunlop 2016 Southern 100 drawing timelapse

Below are details from the Michael Dunlop 2016 Southern 100 pencil drawing.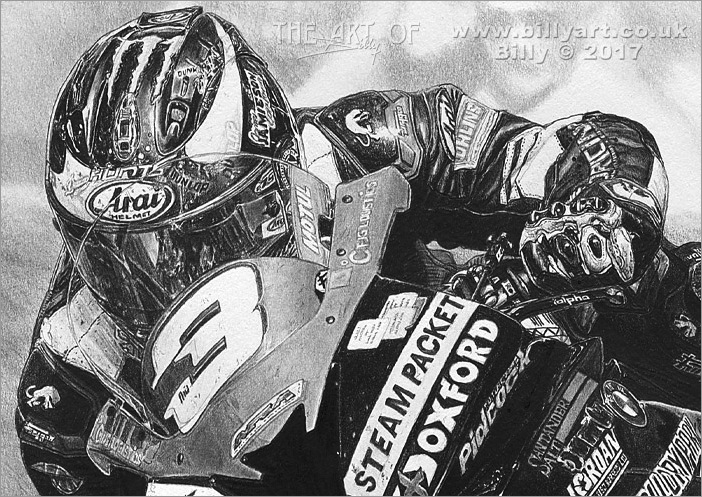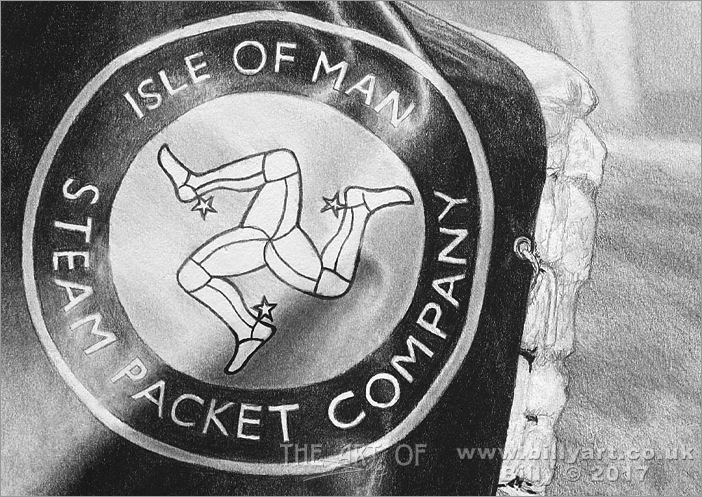 ---